I went to see The Swanlake by the Ballet of Flanders yesterday and magical is just about the word that describes the whole show.
The music was composed by Pjotr Tsjaikovski and the 'Philharmonic Orchestra' played everything live.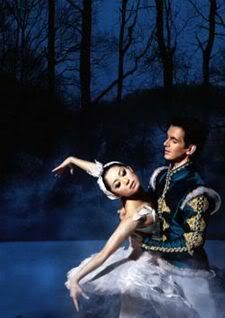 Marcia Haydee
was the wonderfull woman who did the choreography.
The dancer that I was most intrigued by,
Alain Honorez
, played the bad guy: Rothbart (somehow I always feel more related to the bad characters). He danced almost non-human, like a creature from another world.
Oh how I love the ballet !!
:)