It's kinda funny. In Belgium the sun is shining right now, but I can only think of the time when it was snowing.. It was so beautiful &the snow stayed on the ground for days - MAGIC !!
Here is one of the pictures took during the snow. Just to make you dream of winter again :).. (my dog even posed for me, isn't he cute?)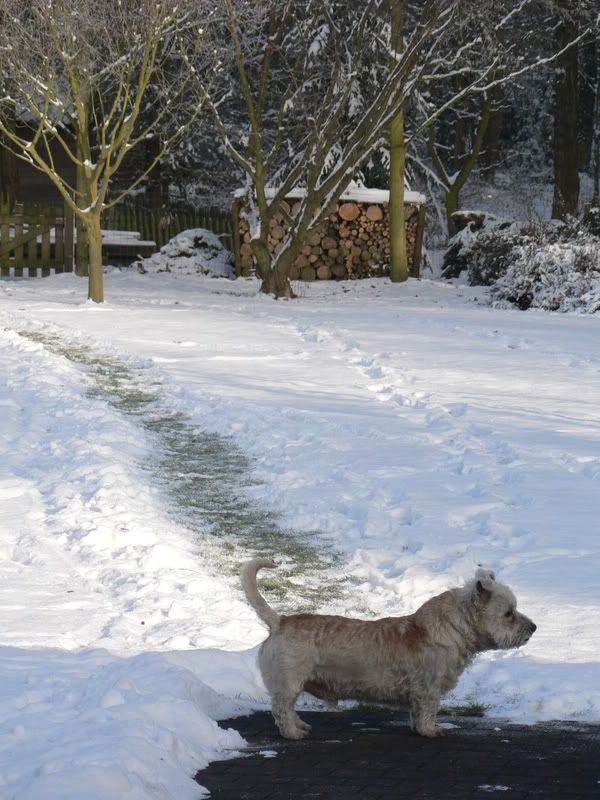 And another thing I'm obsessed with these days are 'pink nails' !! I didn't have time yet to paint mine, but one of these days,
I'm going pink !